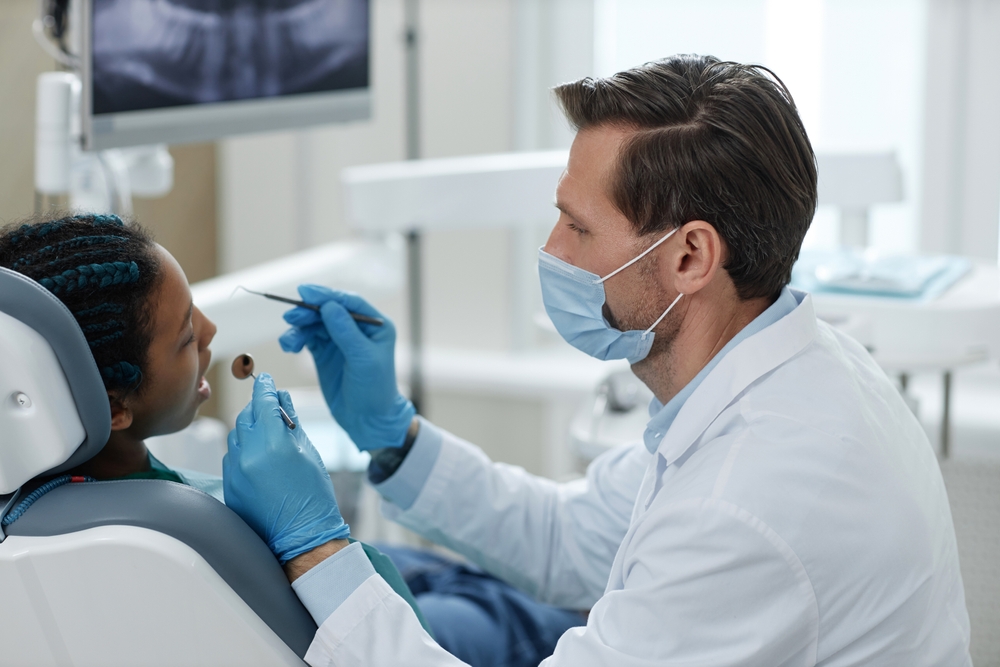 Dental Exam & Cleaning Near Me, Indianapolis IN
Why should you schedule your exam and cleaning today?
Both the bi-annual exams and cleanings are expected for optimal oral health. Maintaining a strong base for oral health is important to prevent disease or decay. Keeping up with these appointments is vital in obtaining exceptional oral health.
A dental exam is a routine procedure. It is generally quick, easy.
Dental Exam
The exam at your dental appointment consists of a few bites, and one open-wide. That's it! The process for checking the state of your teeth is rather simple. Depending on what they find during the checkup, they may want to immediately take X-rays as well.
Dental Cleaning
A routine cleaning at the dentist's office is more effective than any toothbrush. Following the removal of plaque and tartar, your dental practitioner will do deep clean that is possible with a high-powered electric brush. Your dentist will then floss your teeth for you and finish off by giving you a fluoride treatment so that cavities are protected against for months on end! You'll leave feeling fresh not only in appearance but also internally.